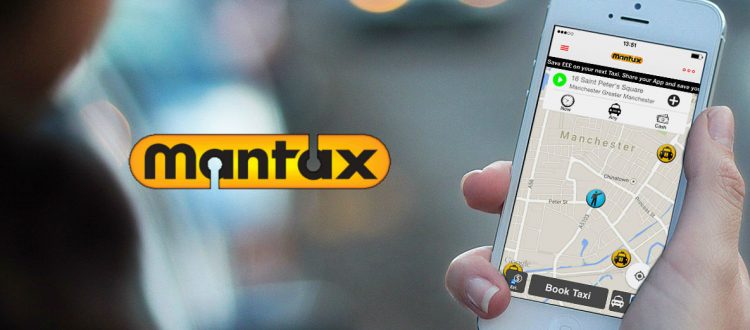 Here at Mantax, we have gone one step further to maintain customer satisfaction! Available for free download on Apple and Android, our app is specifically designed to help simplify the process of booking a taxi! Having the largest fleet of taxis in Manchester, we understand the need for convenience and have invested heavily in our app's development, utilising modern technology. Whether you are going somewhere for a night out or attending a sporting event, our app will help you to reach your destination- at the click of a button! It's so simple. Sign up now and create an account; who wouldn't want to make their life easier?
Discover how the features of our app will make your journey simple below:
Pickup Location
Forget about stating your whereabouts or postcode on the telephone. With the help of GPS, our drivers will know exactly where your pickup location is, which is also changeable via the 'Pickup Address' search bar and useful if you would like to book a taxi for someone else in a different location.
Quote
Nobody wants to be left feeling embarrassed after spending a bit too much on a night out and having no way of getting home. Our app will give you an estimate price of your journey to help you plan ahead of time and prevent any issues.
Car Type
Choose from a range of different cars we have on offer to suit your journey. Cars include 5 seaters, 6 seaters, wheelchair-accessible cars, Mercedes, metrocabs, taxis or any.
Payment Type
For security reasons, Mantax no longer accepts card payments via the app. All of our cabs have secure in-car payment terminals or alternatively, you can pay by cash.
Book later
For those who love to plan ahead of time, this feature is perfect for you! Simply select a place, date and time and we'll send one of our drivers to your chosen pickup location.
ETA
Here at Mantax, we aim to always keep you in the know regarding your booking. Our app will calculate the estimated time of arrival, enabling you to track the progress.
Help Driver
Whether you live in new housing that hasn't been updated on Google Maps, or are somewhere that is quite difficult to get to , by using this feature, you can help your driver by providing details as to how to get to your location, resulting in a quicker arrival.
Favourites
Save yourself the hassle of entering postcodes by using the favourites feature! Add journeys to your favourites such as the journey home or work and make the booking process much faster!
Don't forget to download the app and find out why thousands of people book us again and again!